National Technology Integrators is a nationwide AV, security, and IT contracting company. Their initial website had an outdated design and very sparse content, which led to confusion about their capabilities and target market. With a new design and updated website structure, we were able to add transparency to the company and provide their prospective clients with more information regarding their services and past work. 

The process began with a detailed conversation about their needs. We determined their capabilities and differentiators in their market. Since their current website only had a Homepage and an About Us page, both with very little content, our initial steps were to develop a new website structure and determining what content we would need in order to build a new website that accurately represented NTI and their capabilities.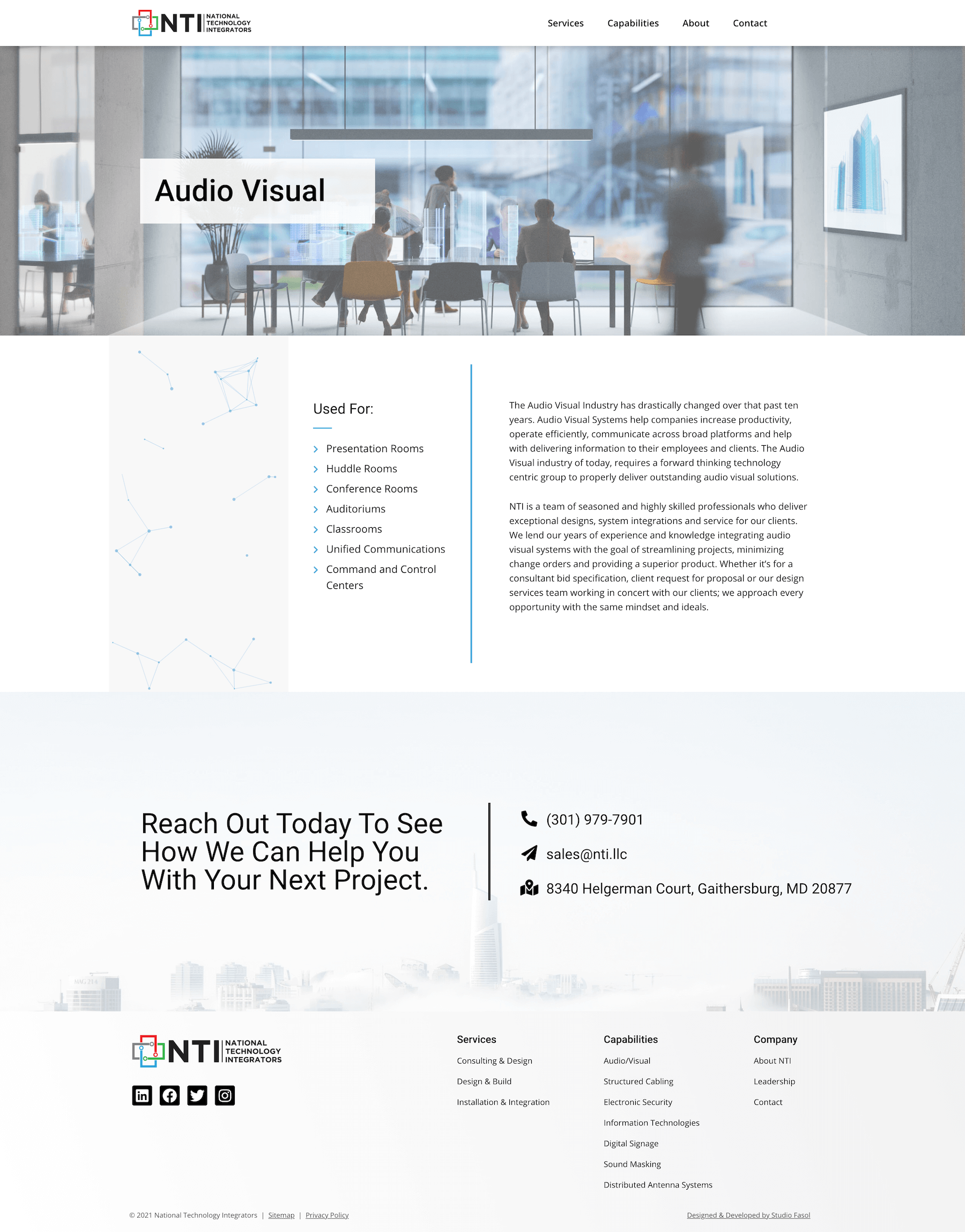 We wanted to open up the website and inspire trust and transparency, so we switched the main palette from dark to light. We also teased out some of the elements from their logo and their industry — technology — to create additional design touches in order to liven up the pages. The result is a more transparent and professional website that serves to help prospective clients make informed decisions about working with NTI.
Reach out to see how we can help with your next project. 
Web Design / Illustration