Sefas Innovation, a customer communications software company, approached Anya's previous marketing agency needing a new website. Their site at the time was out-of-date site and they had an urgent need to overhaul the entire touchpoint, from structure to branding to design. Anya tackled their project, and with the help of some additional designers and illustrators who worked under Anya's direction, she was able to deliver a completely revamped website that was updated to fit Sefas' needs.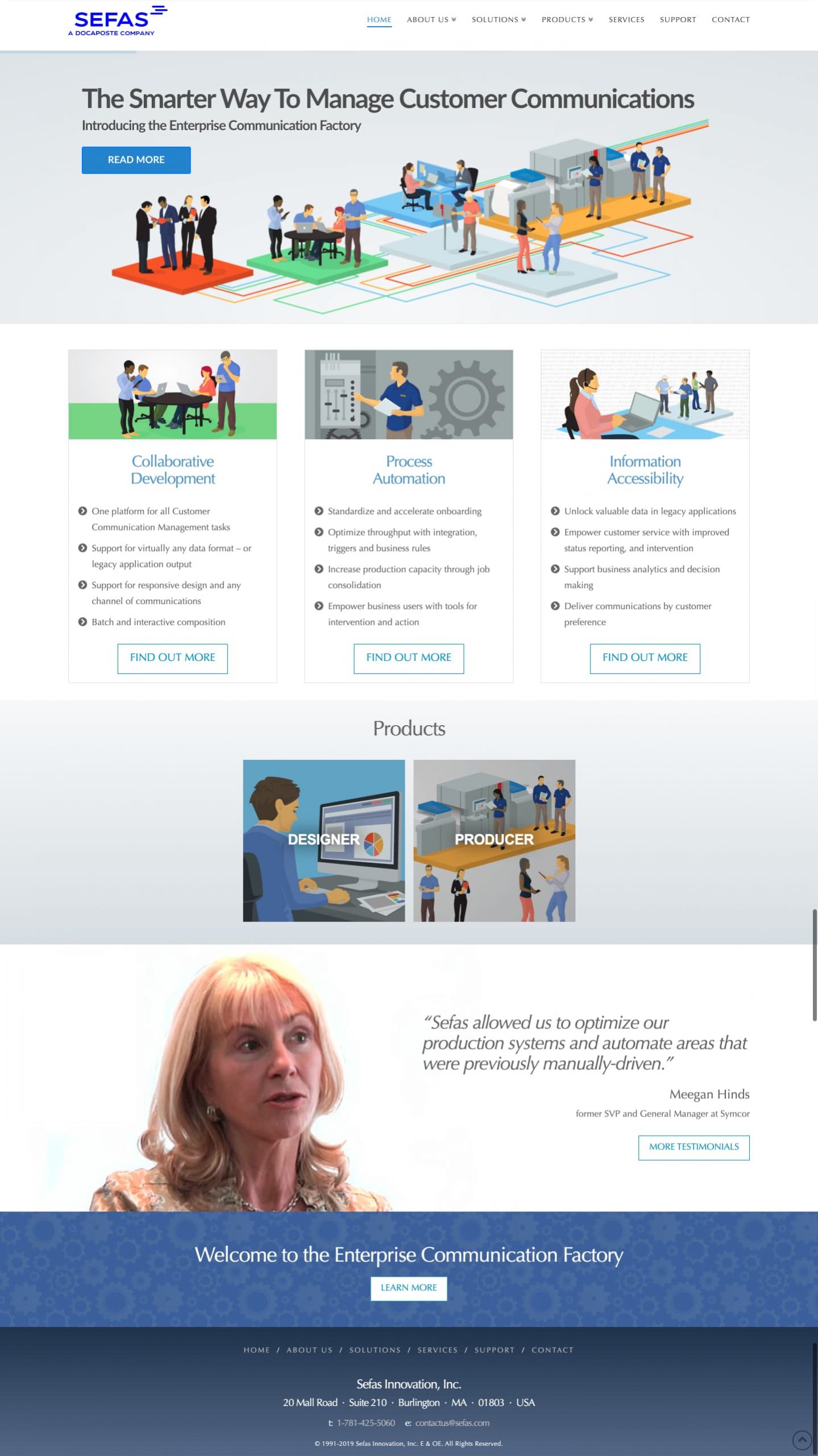 The process began with a detailed conversation about their needs. We determined that they needed both a website and a package of promotional illustrations for their future marketing materials. We moved forward with both at the same time and had weekly check-in calls with the Sefas to go over new pages and ensure that we were moving in the right direction.
We had several calls with the client regarding the illustrations and their structure. Sefas is a software company and they needed to relay complex ideas, and we needed to understand them in order to ensure that the illustrations we created were relevant to their products. As Anya was the project manager and art director, Anya communicated directly with the client and relayed information to the illustrator we hired for the project. After every call, Anya would draw up instructions for the illustrator in order to ensure that Sefas' vision was properly translated into an accurate and pleasing marketing graphic.

Since Sefas' entire website was getting an update, we went with a sleek aesthetic that would fit a software company and drew heavily on their brand colors, in particular their blue. We converted the graphic language from a 2D format to a 3D one with fresh perspective. Anya worked closely with an additional designer to make sure that the new pages were being built correctly and in a cohesive manner and had weekly meetings with the client to update them on our progress and ensure that we were continuing to move in the right direction. As a final touch, we decided to animate some of the illustrations in order to bring more movement to the website.
Reach out to see how we can help with your next project. 
Web Design / Illustration