Curator Solutions offers a web-based learning product called Curator Educate. When they first approached Studio Fasol their web presence was bland and outdated, and most importantly, didn't convey their product's features properly to their target markets. With a fresh design update, new illustrations, and quality content, we were able to inject excitement back into their online presence while retaining proper messaging for their target markets.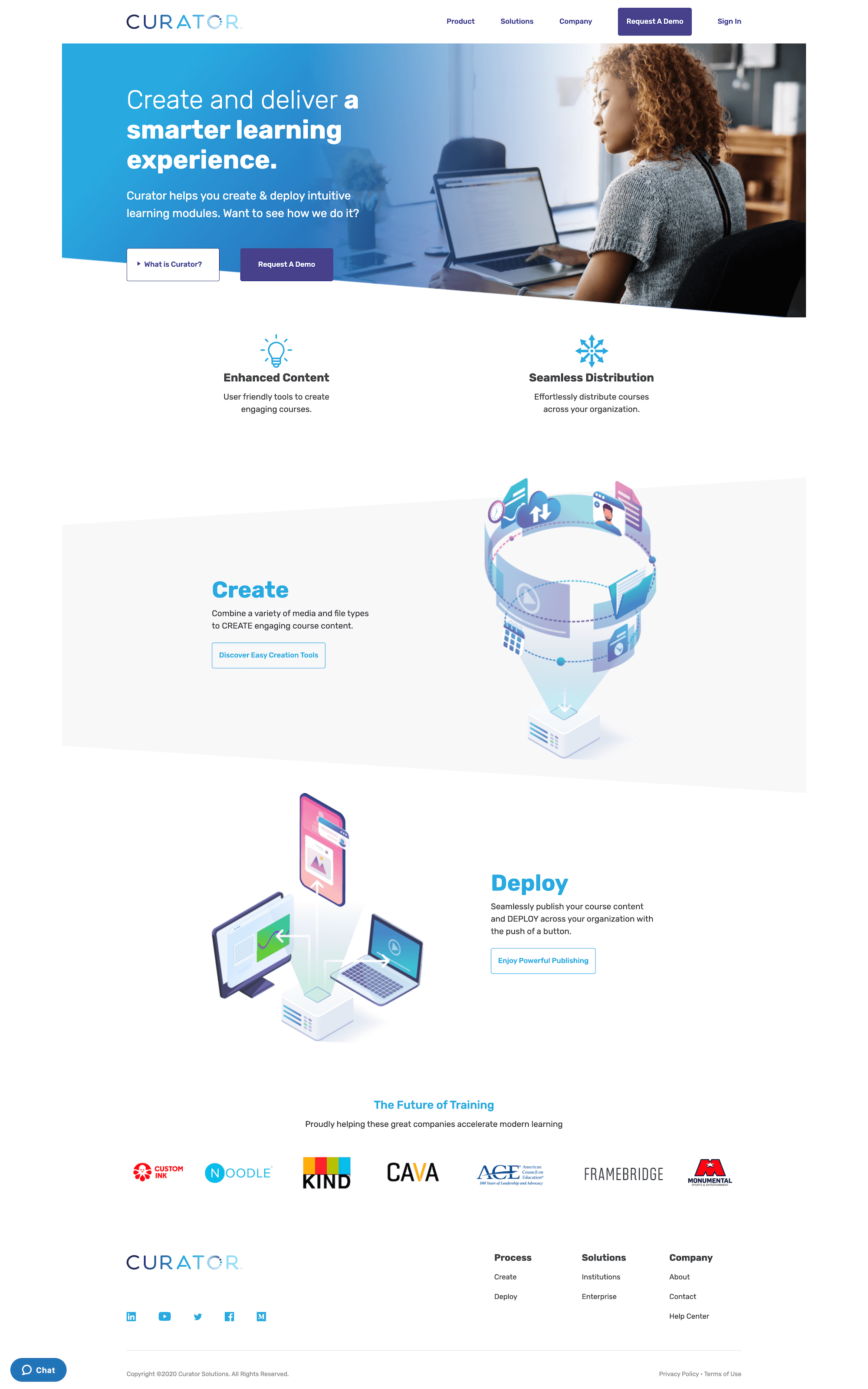 The process began with a detailed conversation about their needs. We determined that their product offered a fresh and exciting way for people to learn online, but their current website didn't reflect that excitement. For the redesign, we wanted to brighten up some of the colors, offer an updated layout, and expand upon their product features so that website visitors would understand the benefits of their product.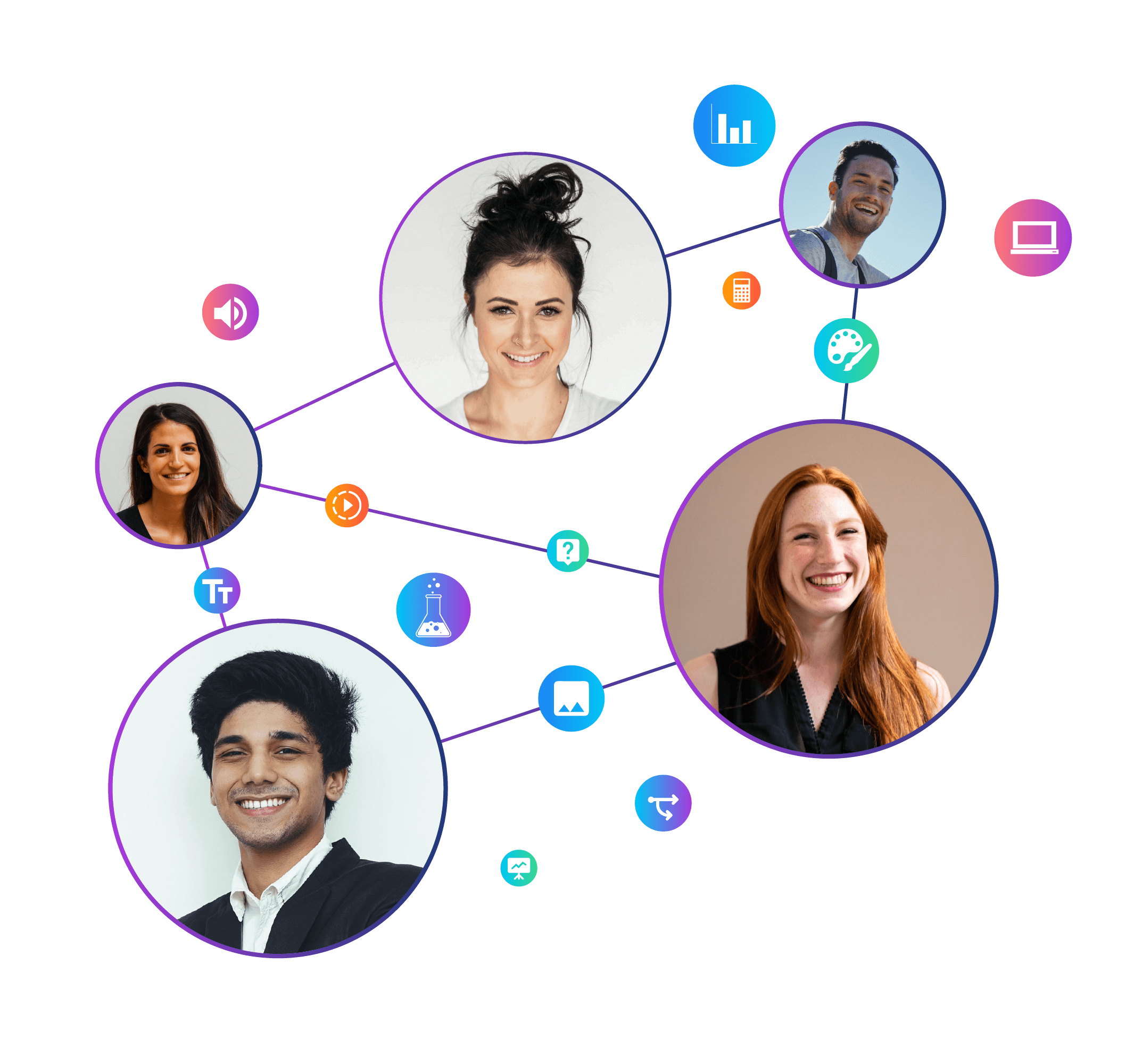 We knew that the site would need fresh illustrations for visual emphasis. We liked the idea of combining photography and vector illustration, as the photographs added a human touch to the site. The Curator Educate platform is all about connecting people through education, so we built a visual language of gradients, media asset icons, photographs, and circuit-like linework to represent a learning software making connections through innovative educational solutions. The different colors represented their different target markets.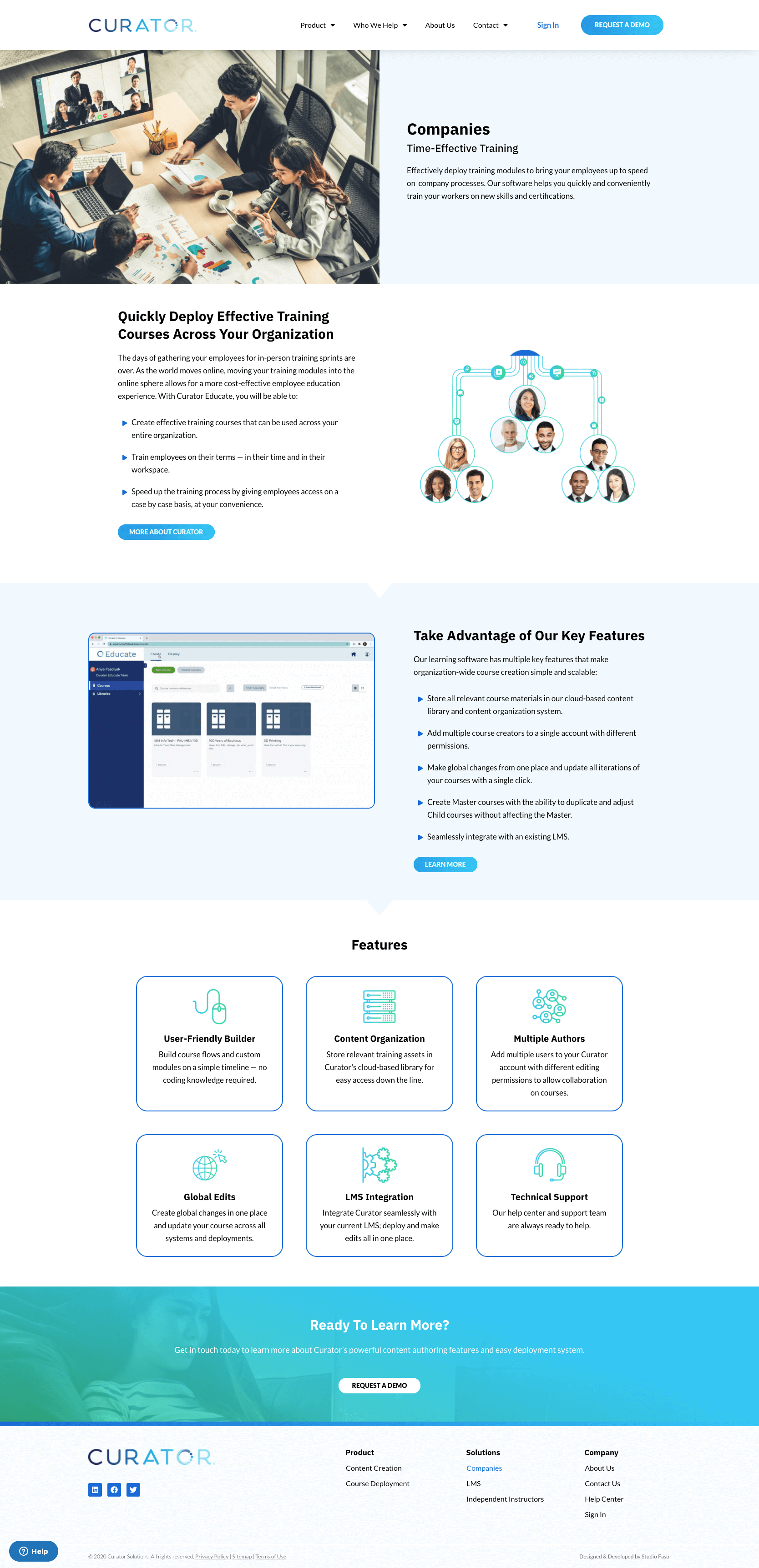 Since we weren't doing a brand overhaul, we didn't stray too far from Curator's existing branding. Keeping to the blue color palette, we brightened up some gradients and added a paneling effect to demarcate the sections. We added in our new illustrations and screenshots in order to give visitors a preview of the product. Structurally, we added in a branch of pages that targeted Curator Educate's markets, which served to highlight features that would be of interest to that specific audience. All of the copywriting and illustration work was done in-house. 
Reach out to see how we can help with your next project. 
Web Design / Illustration