Strategic and Visual Branding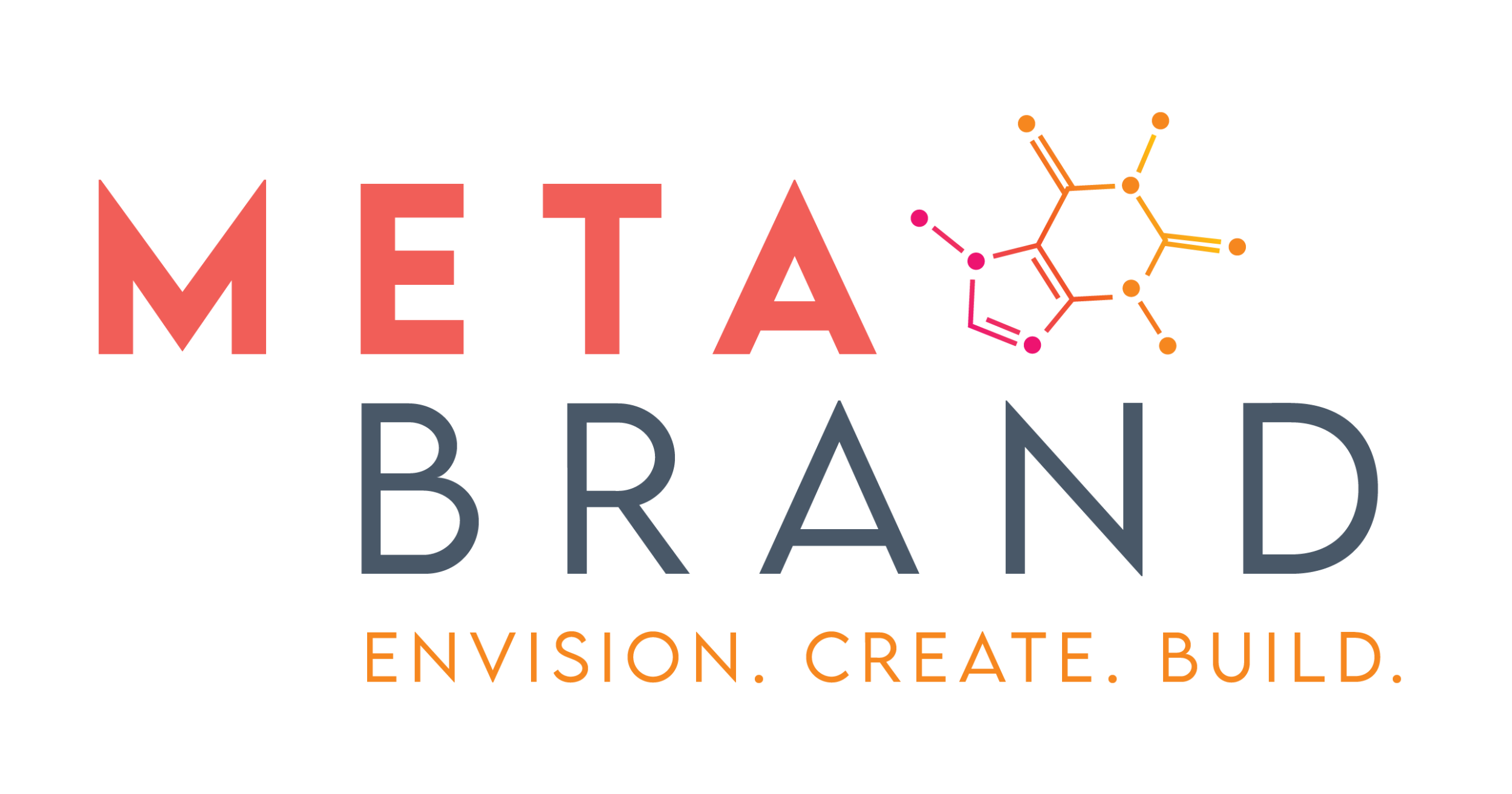 MetaBrand is a beverage manufacturing and formulation company who approached us looking for a brand refresh. Once we determined that there were no current brand guidelines in place at all, we started from scratch in creating a comprehensive brand identity. Our theoretical approach allowed us to create a strong brand personality, which laid the groundwork for an engaging visual identity that set them apart from their competitors.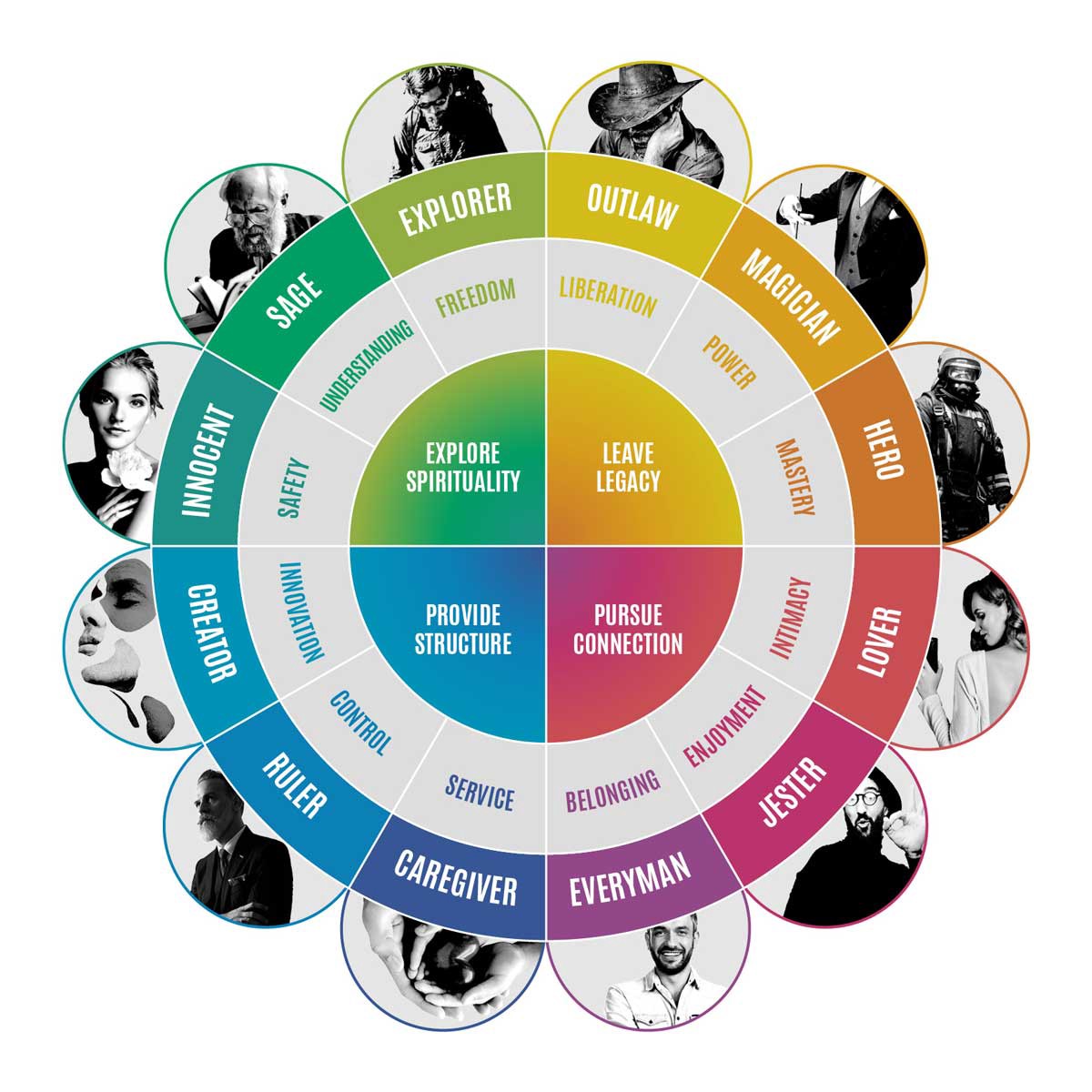 We began the engagement with a series of hour-long conversations that were essentially deep dives into their company and process. These conversations helped us extract the brand's purpose, vision, and values. Once we had those in place, we moved on to identifying MetaBrand's target market personas. Lastly, we locked down their own brand persona based off of Carl Jung's framework of archetypes. Our goal was to find the soul of the brand and express it in within the universal framework of archetypes in order to keep all messaging consistent.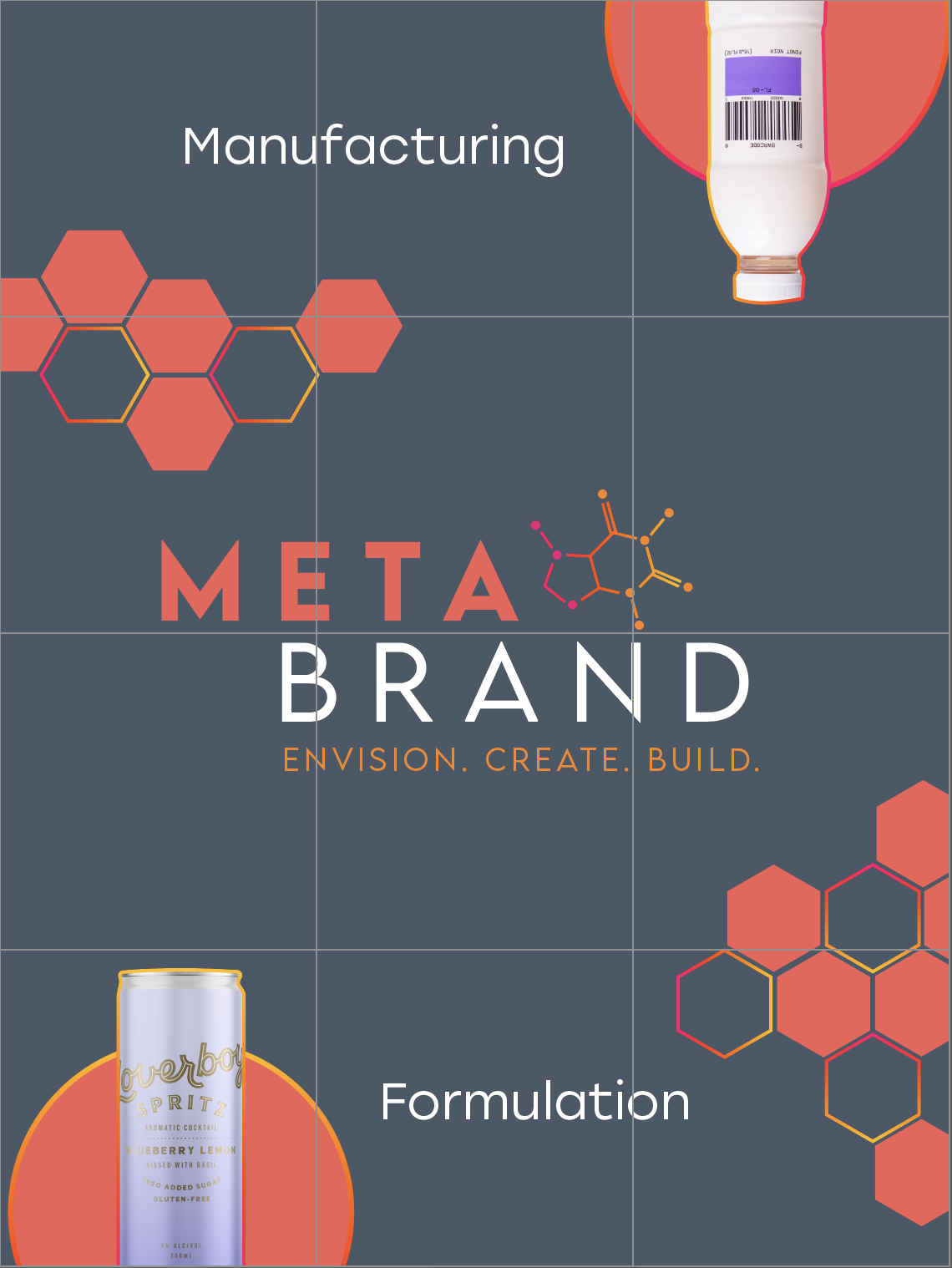 Our brand strategy sessions uncovered the core of MetaBrand's identity; the company was young, fresh, and loud, while at the same time being dependable and a true workhorse. We constructed a new logo and color palette using these qualities as our guideposts and found an aesthetic that managed to strike a balance between those traits. We also drew inspiration from their formulation capabilities to create supporting graphics that reflected the scientific nature of the work. 

Outdated with an odd font choice.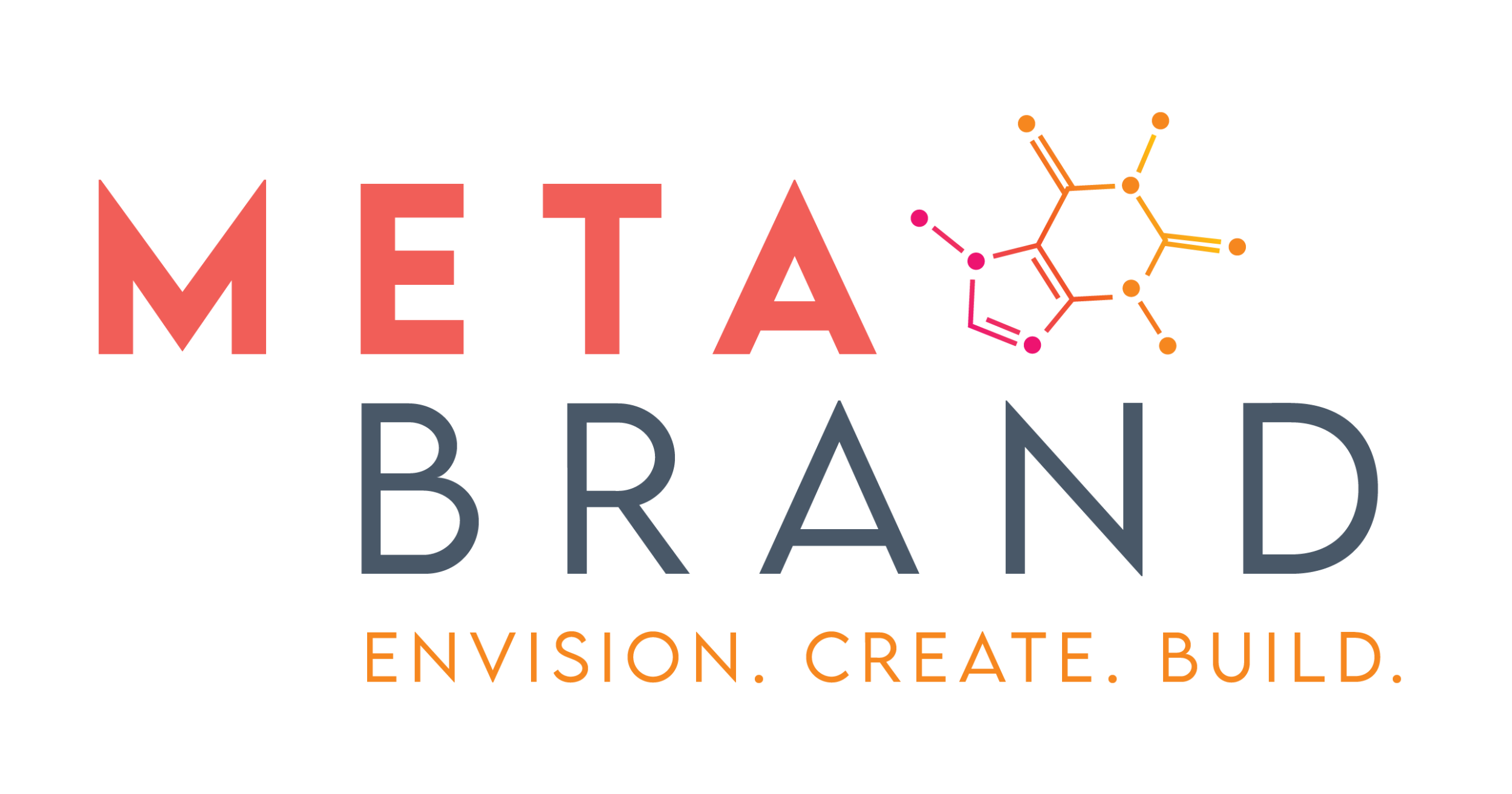 Bolder type and stronger structure reflects the idea that MetaBrand are the building blocks upon which successful beverage brands are built.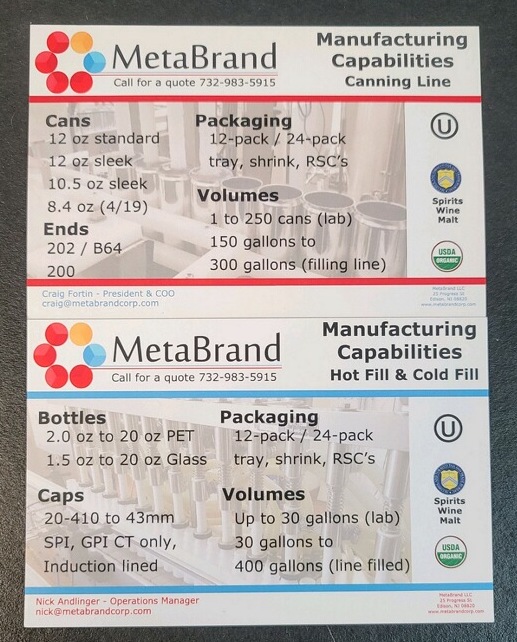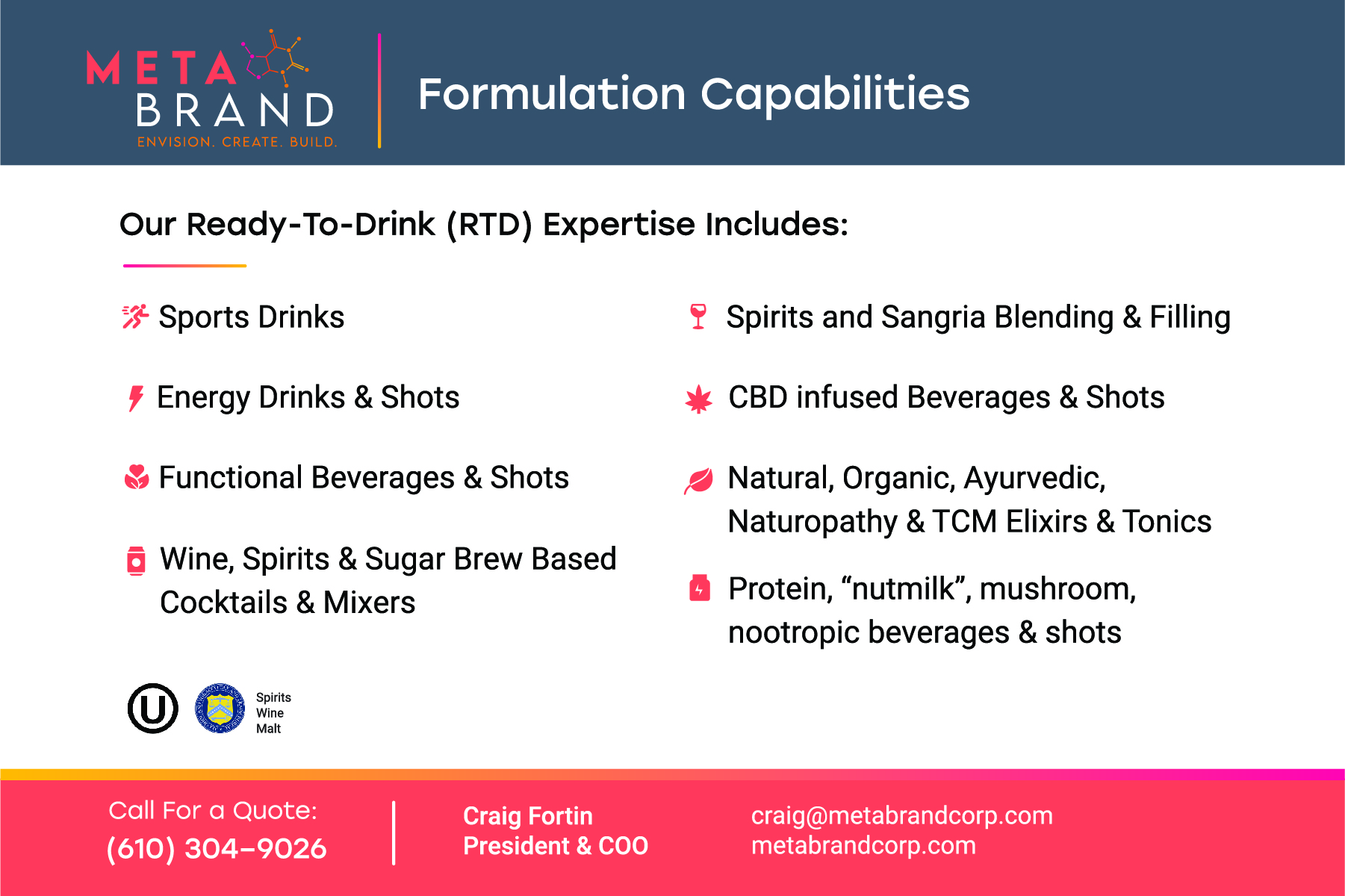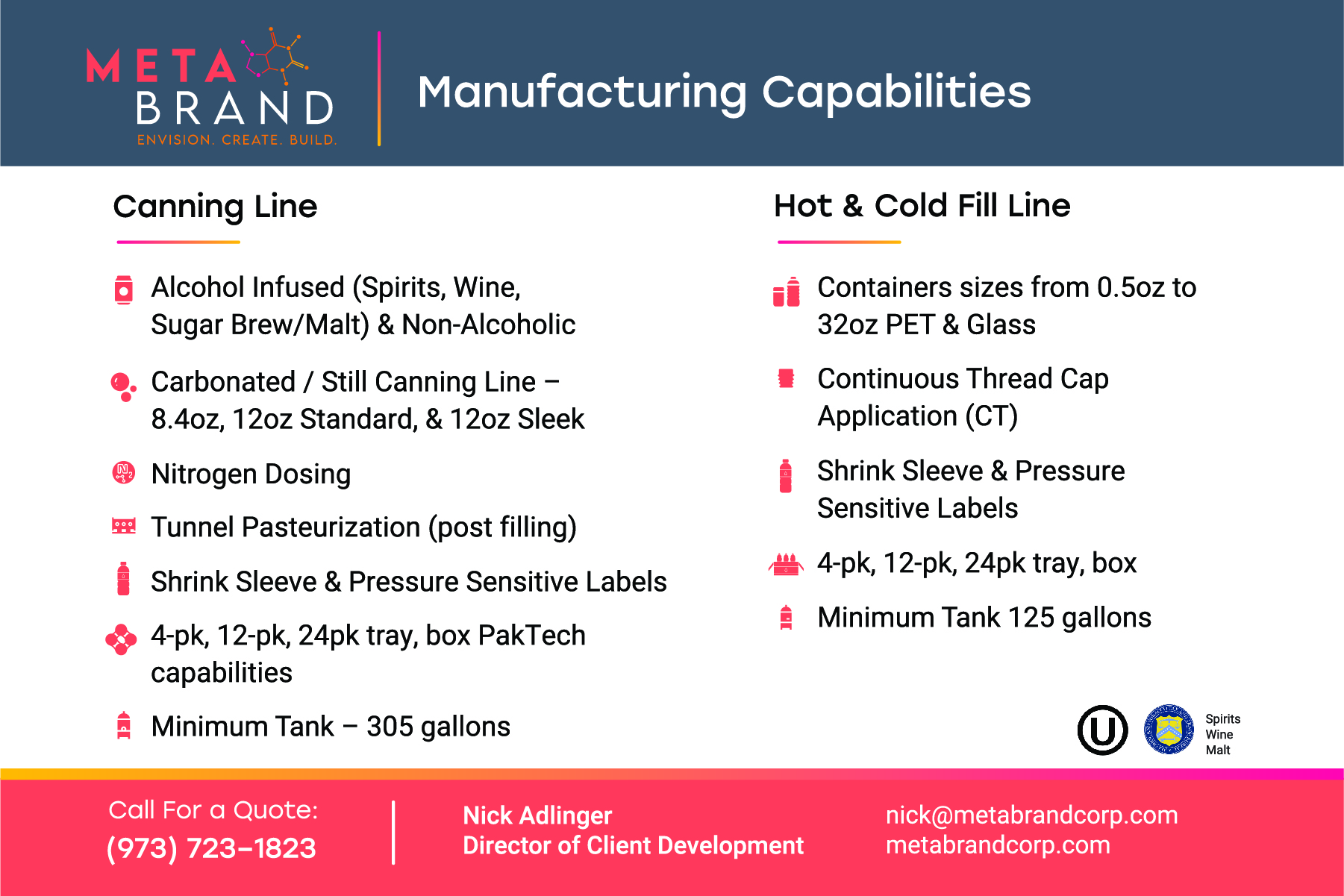 Once we were in agreement about their visual brand, we moved on to their marketing assets. Since they had created their original assets with no formal brand structure in place and without a professional designer, they required a complete overhaul. Keeping the brand vision, values, and visual guidelines in mind, we overhauled their business cards, letterhead, social media assets, PowerPoint templates, and marketing one-pagers.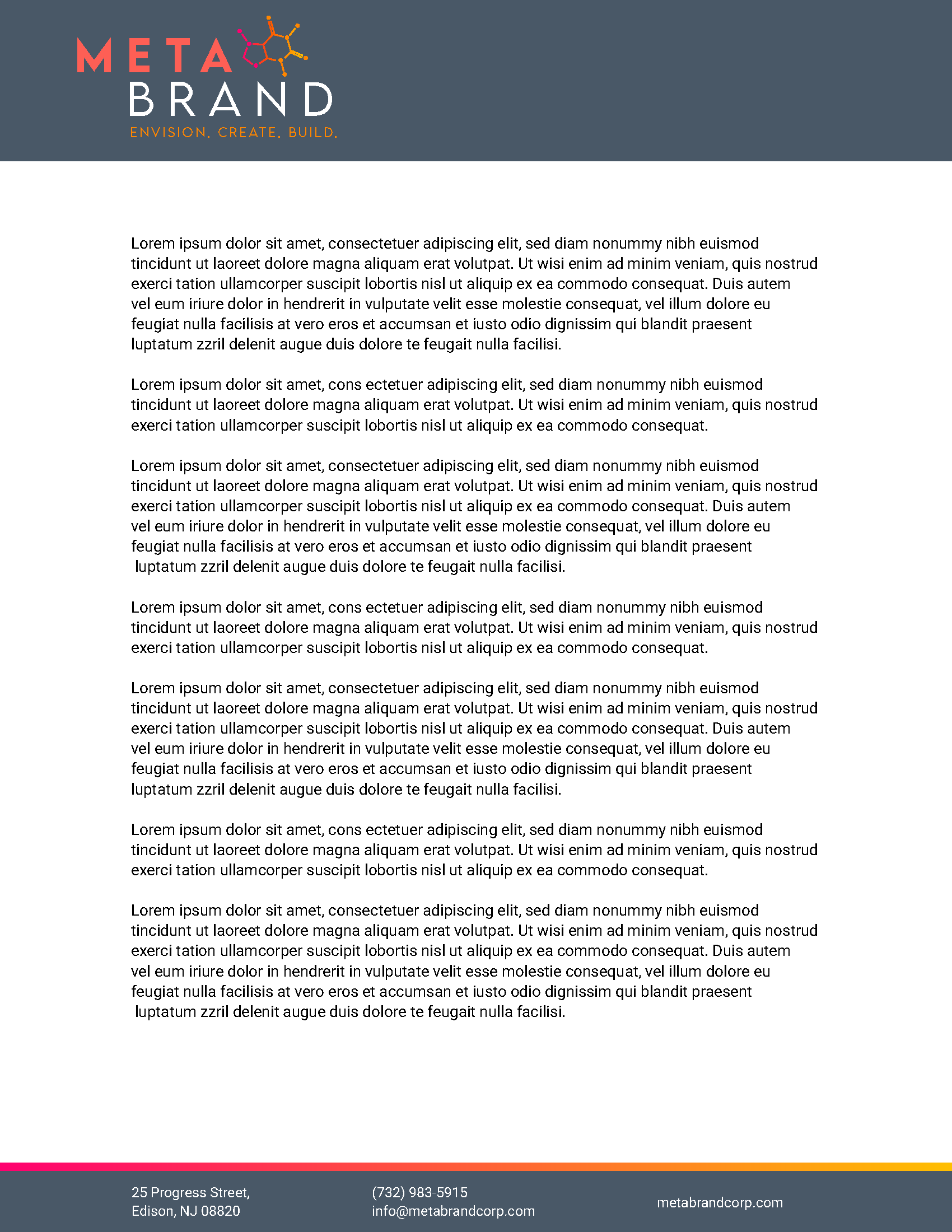 MetaBrand entered the engagement with an outdated and poorly defined brand strategy, and left with an exciting and appealing new aesthetic. We were excited to work on the project and very pleased with the results. Now, MetaBrand will be able to confidently differentiate themselves both online and at every conference they attend. 
Reach out to see how we can help with your next project. 
Web Design / Illustration