Sloan School of Music was a brand-new music school that was in the process of opening its first location in Hagerstown, MD. Their branding and website design was executed by the founder of Studio Fasol, Anya Fasolyak, when she was still working at her previous marketing agency. When they first approached us, they had no website or brand identity — all they had was a clearly outlined business plan and the willingness to invest into their visual identity. Anya tackled the project and soon produced a unique visual brand with a lead-generating website to go with it.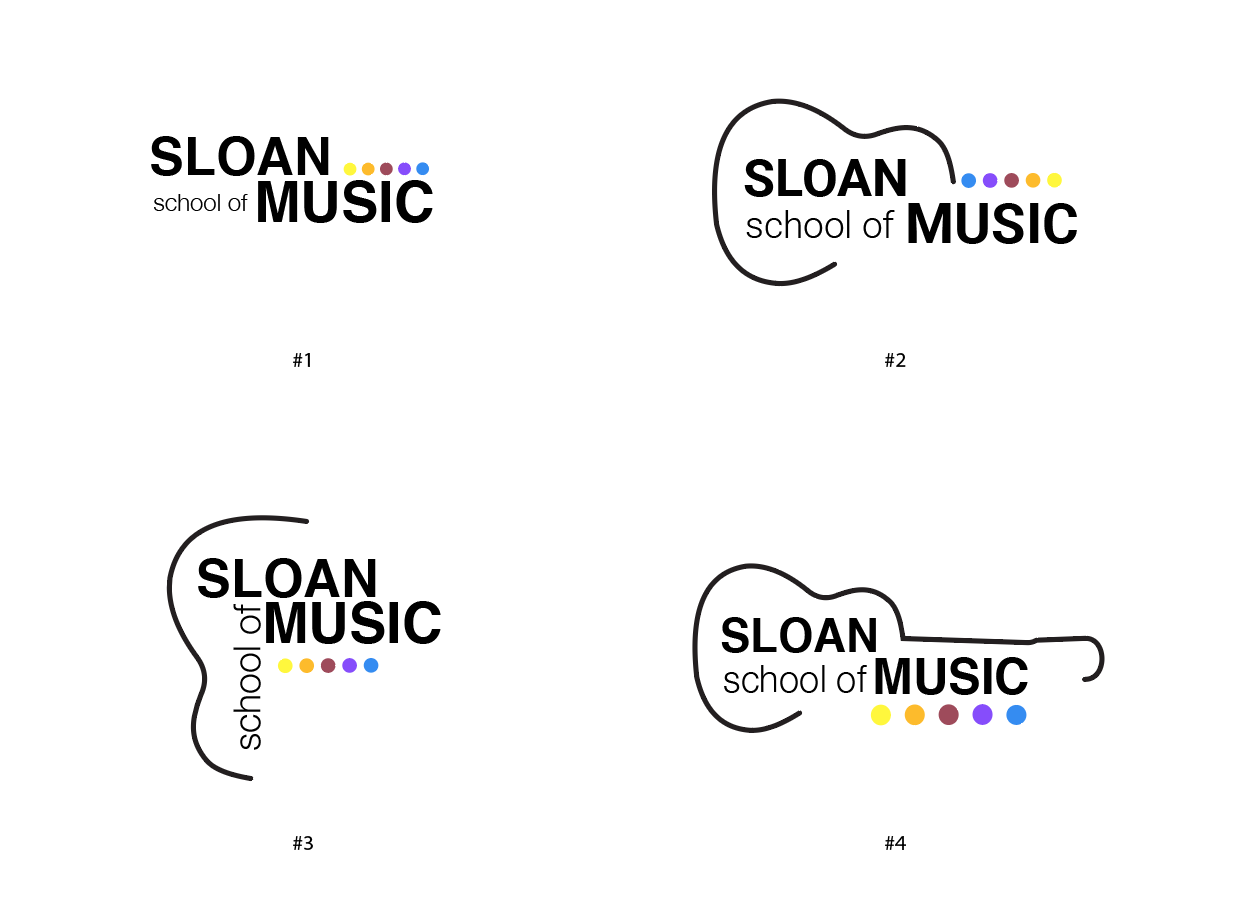 We started with the logo. Since their company was brand new, we had a discovery call and we took notes from their business plan. We came up with a couple of options and together we narrowed it down to one choice — a simple, typographic treatment with five dots representing their business values:

Oddly futuristic and retro-looking at the same time, unclear rationale behind typographic and color choice.

Bold and structured type echoes their bold yet structured approach to the music lesson experience; five dots represent music notes as well as their five company values.
We then moved on to some merch designs. Here, we juxtaposed the big, bold, and structured type logo with some looser illustrations that spoke to the fun nature and relaxed environment of the school. We produced 17 line drawings, one for every instrument they taught and a couple others for their group classes. The line drawings became a crucial part of their visual language: together, the logo, illustrations, and colors spoke of a structured school that knew how to have fun.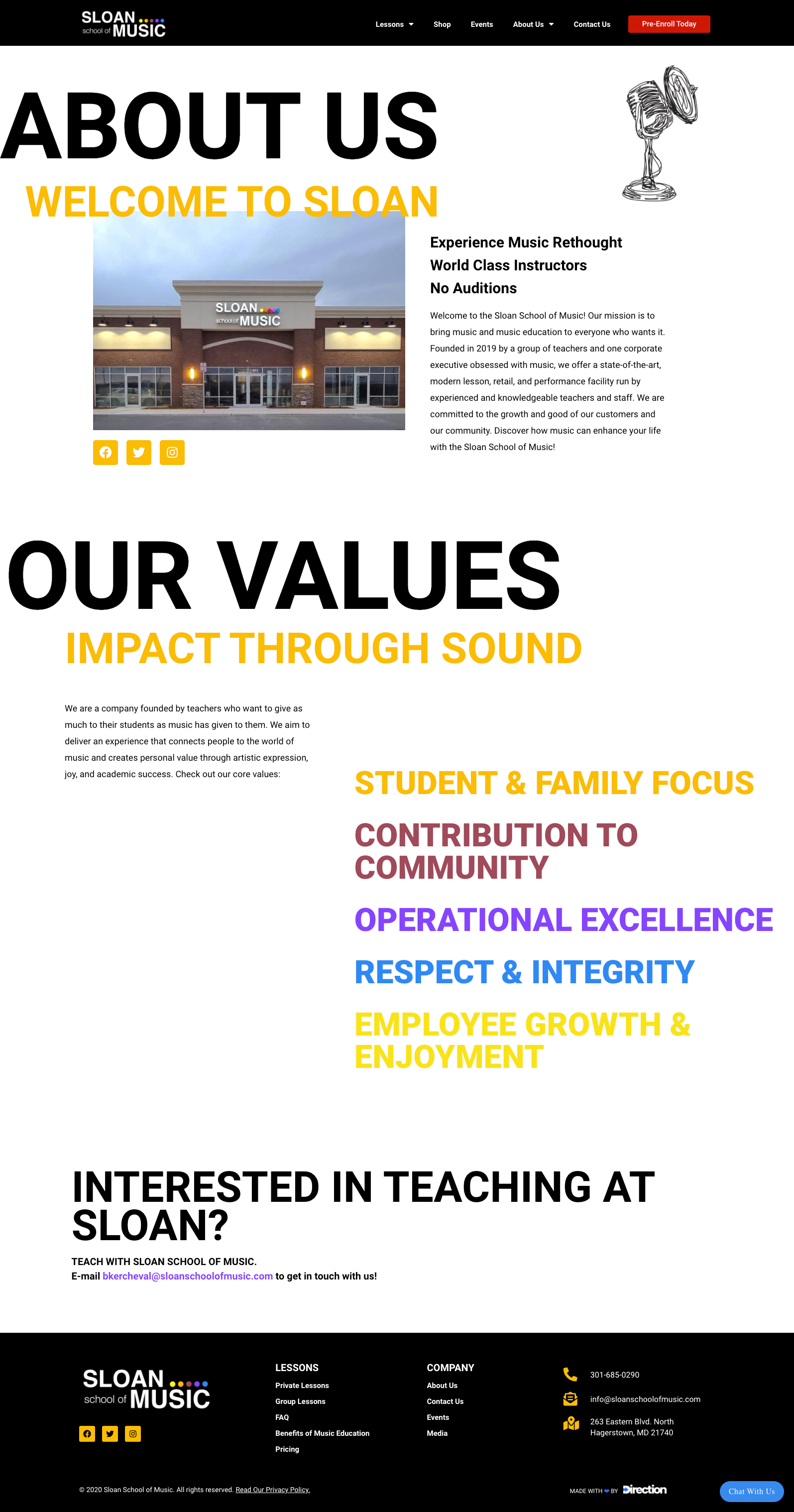 Once we were in agreement about their visual brand, we moved onto the website. We wanted to expand upon some of the visual language of their logo and drew inspiration from the Swiss Typographic Style to create the look and feel for the website. The result was big and bold gridded type juxtaposed with the loose and organic forms of the illustrations. The site design was unique, and as such we worked hard to ensure that it was still easy to use and navigate; we wanted it to be original while still retaining a good user experience. We built out the website in WordPress using the Elementor plugin.
Reach out to see how we can help with your next project. 
Web Design / Illustration